Dear Delegate,
It is with great pleasure and enthusiasm that we extend a warm welcome to the beautiful city of Groningen for the annual Computer Assisted Orthopedic Surgery conference. As one of the most significant international gatherings in the field, this congress brings together esteemed professionals, researchers, and innovators from around the world to exchange knowledge and advancements in the realm of orthopedic surgery.
Situated in the northern part of the Netherlands, Groningen is a vibrant and captivating city renowned for its rich history, academic excellence, and warm hospitality. Hosted by the esteemed University Medical Centre Groningen, this year's congress promises to be an exceptional experience filled with enlightening workshops, thought-provoking plenary sessions, and engaging poster presentations.
Throughout the congress, you will have the opportunity to delve into the latest advancements and trends in computer-assisted orthopedic surgery, gaining valuable insights from experts in the field. The program is designed to foster collaboration, knowledge sharing, and networking among peers, ultimately advancing the frontiers of orthopedics.
Beyond the scientific program, we have carefully curated a series of social events to ensure an enjoyable and memorable stay in Groningen. The congress will commence with a warm and friendly welcome reception, providing a chance to meet fellow delegates and forge new connections. Additionally, a special young investigators event will offer a platform for emerging researchers to showcase their work and engage in stimulating discussions with experienced professionals. Finally, the highlight of the social calendar will be the grand gala dinner party, a delightful evening filled with exquisite cuisine, live entertainment, and an opportunity to unwind and celebrate the achievements of the congress.
Groningen's prime location further enhances the appeal of this congress. Situated just a short distance from Amsterdam, the vibrant capital of the Netherlands, delegates have the opportunity to explore one of Europe's most iconic cities. Amsterdam's rich cultural heritage, picturesque canals, and world-class museums make it a must-visit destination during your stay.
We hope that your time in Groningen will be both intellectually stimulating and culturally rewarding. From its charming historic center to its vibrant cultural scene, Groningen offers a unique blend of tradition and innovation. Whether you choose to wander through its bustling streets, explore its renowned museums, or savor its culinary delights, Groningen is sure to leave a lasting impression.
Once again, we extend our warmest welcome to Groningen and the CAOS Congress. May your time here be filled with enlightening discussions, fruitful collaborations, and fond memories. We look forward to meeting you and experiencing the magic of this extraordinary city together.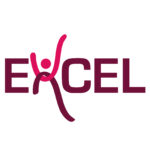 Excel Congresservice
Van Rijckevorsellaan 31
5066 BR Moergestel
The Netherlands
T. +31 13 544 00 13
E. Info@Excelcs.nl
We at Excel are here to assist you with any questions you may have about the conference, your travel to Groningen, or obtaining a visa. We look forward to seeing you next year and eagerly await the days ahead.